March

 

Featured Sex Toy(s)
February is pretty much a month of indulgence so why not keep up with appearances.
Our first toy is here to make the party a little more fun during all this month's festivities. We present the All American Whoppers 6.5in Dong With Universal Harness. This strap-on is built to take your fun to the next level! With this toy you get everything you need for a fun night out and successful threesome.
Our second toy is for the gentlemen looking to last a little longer and have more pleasure during this months activities. We have the Screaming O Disposable Vibrating Ring that will help your partner(s) reach orgasm while also lasting longer.
If these toys are not your thing then check out our shop for a plethora of options.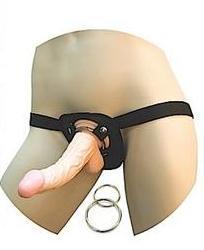 Get everything you need for a fun night in one place with the All American 6 1/2in Dong with Harness. The harness features adjustable straps for a custom fit up to a 42″ waist. Made of Polyurethane and including two separately-sized O-rings for the perfect fit, this harness is also compatible with any other dildos including the other American Whopper line or Lifelike line of dildos. The included dildo is made from PVC with an orgasmic curve and is 6.5″ insertable for the deepest sensations. The included toy also has a realistic appearance (including very detailed testicles). For solo use, the included All American Whopper dildo also features a strong suction-cup base for hands-free fun. This set includes the All American Whopper dong, the universal strap-on harness, and two metal O-rings.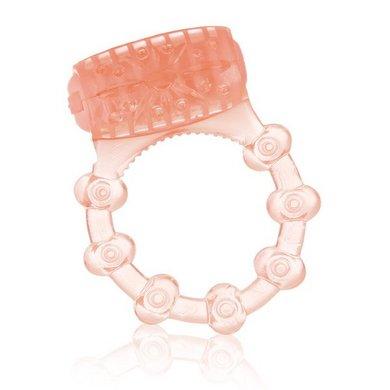 The Screaming O Vibrating Ring is the original award-winning vibrating sex toy for couples that enhances the ability for women to reach orgasm during intercourse! Approximately 75% of women need additional external clitoral stimulation to have a female orgasm, which is why we developed The Screaming O Vibrating Ring!
This super-stretchy couples ring features a powerful mini motor that vibrates and stimulates the clitoris each time his body makes contact with hers. "Pleasure knobs" around the ring help distribute vibration around his penis while little ticklers on the motor help transfer vibration right where she needs it. The result is simultaneous stimulation that helps enhance the sexual experience for both partners! Simply stretch the ring comfortably around his entire package with the motor on top and the ticklers facing out.
The ring won't constrict or feel tight – it's there simply to keep the vibrating motor in place. Plus, this popular sex toy is completely disposable, so you can toss it away when you're done!
• Powerful micro vibration motor for him and her
• Disposable pleasure ring for couples
• Vibrating motor for intense clitoral stimulation
• Helps couples orgasm together!
• Voted "Top Product" and "Best Ring" by Women's Health Magazine