May is a month completely dedicated to masturbation along with a few added fun days so it makes sense that we are going to bring out the big Masturbation guns.
Our first toy is for women and that is the Dreamy Oral Clitoral Stimulator 10 Speed Black Vibrator. This vibrating, clit stimulator is designed to provide other-worldly orgasms and stimulation. Featuring a new generation F1 super powerful motor, the unique 10-speed options are sure to give you the orgasm you deserve.
Explore peak pleasure with 3 deliriously powerful motors, 9 intense functions in the ears and beads, and 12 powerful speeds and patterns in the shaft. Crafted from the highest quality velvety soft silicone, this USB rechargeable rabbit vibrator has been designed to target all of your hot spots. A thick, curved shaft delivers deep G-spot massages while the beaded tickler and rabbit ears satisfy your other pleasure points for incredible blended orgasms.
Waterproof and extremely quiet, this amazing rechargeable stimulator is here to give you a leg (or two) up on your masturbation month! Check it out here: Dreamy Oral Clitoral Stimulator 10 Speed Black Vibrator.
Our second toy is PDX Elite Moto Bator 2 Vagina Sleeve.  Experience the ultimate hands-free experience! The new and improved motor in the Motor Bator 2 will give you the most intense suction, vibration, and powerful piston action thrusting you have ever experienced. Suction and thrusting can be enjoyed both together and separately!
Get ready for explosive hands-free vibrating, sucking, and thrusting all surrounding your penis at the same time. The rechargeable motor offers powerful performance with 3 modes of strong, steady vacuum suction, 2 intense thrusting speeds, and 5 stimulating vibrational patterns. Slide into the soft pussy and surround your shaft with rows and rows of soft pleasure nubs. Then personalize your pleasure with the press of a button. Your ultimate masturbation experience is ready when you are! Check it out here: PDX Elite Moto Bator 2 Vagina Sleeve
If these toys are not your thing then check out our shop for a plethora of options.
The elegant Clitoral Stimulator features a new generation F1 super powerful motor that vibrates at a staggering 4,500 rpm. It features 10 unique speed options that will provide the kind of earth-shattering orgasm every woman deserves. Waterproof and extremely quiet. Materials Silicone tip, ABS plastic handle. Rechargeable Magnetic USB cable included. Rechargeable time 180 minutes. Recharged battery lifetime 60 minutes. Product dimensions 14 x 5.2 cm, diameter 4.2 cm e or approximately 5.51 inches by 2.04 inches, 1.65 inches.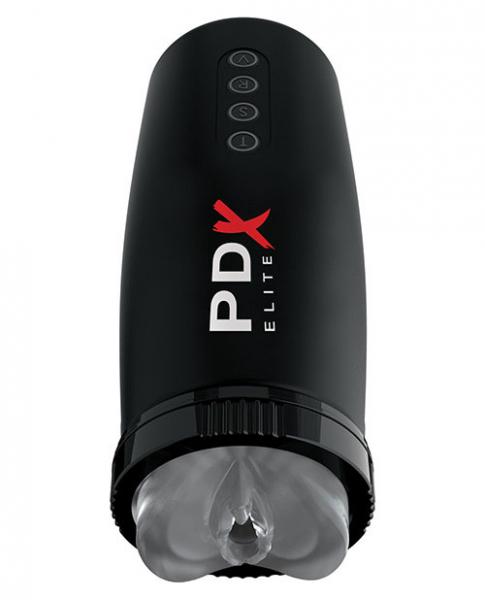 Intense suction. Ultimate pleasure surrounds your penis with 3 modes of stimulating vacuum suction that snugly tugs your most sensitive area. Press the R – Release button to experience extra pulsing excitement. Removable soft and stretchy sleeve. The super stretchy and soft sleeve features a supple vagina and is lined with rows and rows of stimulating pleasure nubs. Pleasantly warms to your body temperature and is removable for solo fun and easy cleaning. USB Rechargeable ready when you are! Easily and conveniently rechargeable with included charging cord, offering hours of enjoyment.